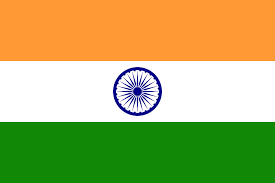 29 October 2019
Greetings from Udayachal. It was interesting to see your beach cleaning initiatives and the lovely items created out of upcycled plastic. Last year, on 2nd October, as part of our ISA project on Oceans, our students had also participated in a beach cleaning drive in collaboration with an NGO.
Our new academic year started in June and we celebrated International Yoga Day through a yoga session for all our students from Std 1 to 4. Yoga is incorporated into our curriculum through weekly yoga sessions.
This year, for the first time, a group of 7 students (from the 7 classes of Std. 4) were chosen to form the Student Council. This is in keeping with the core skill of leadership.
Our students also take part in activities organised by Kids For Tigers. This year they learnt about the state animals of India, prevention of the depletion of the Ozone layer and the symbiosis that exists between the Adivasis in Indian forests (Tribal people) and tigers.
Our students learn history through story and drama. So students of Std 4 dramatized the life and times of the great Maratha warrior Chhatrapati Shivaji Maharaj. An overnight camp to Pune was organized for children to visit some of the historical sites they had learnt about.
In August, we celebrated 'Friendship Day' in memory of our late founders. We invited other schools to participate in activities with our students. Some classes even visited old age homes and orphanages. This year, the Japanese School of Mumbai and our students of Std. 2 interacted on multiple occasions too.
This year, on the 150th birth anniversary of Mahatma Gandhi, our students helped scrub the school clean. They also went door-to-door to spread the message of civic sense.
Please find below a link to the photographs of our school events:
We have closed for Diwali vacation and will reopen in the first week of November for our second term in the academic year. We wish you a happy Diwali.
Warm Regards,
Priya Nair
(with inputs from Manali Mathkar, Std. 4)